Kautilya Prasad
VP, Sitecore Commerce and National Competency Lead
Leverage Sitecore Experience Commerce To Deliver Subscriptions
With the Subscription Box Industry booming, it is more important than ever for companies is to be able to leverage their ecommerce solution to claim their share of this $2.6 Billion dollar industry. While the additional constant revenue source is appealing to companies, what is ultimately important is to stay relevant by delivering an engaging customer experience, in the channel customers want to be reached. Recognizing this, our XCentium team, led byDirector, Kautilya Prasad, decided to create a Subscription Plugin for Sitecore Experience Commerce.
"Subscription Commerce provides our clients with a way to stay repeatedly in front of their customers, while providing a constant source of additional revenue. Fashion, Health, Beauty, Organic Food, Eco Products, Kids, Crafts & Activities are common categories for subscriptions. By using the plugin architecture of Sitecore Experience Commerce, we quickly developed a framework for subscription commerce. This gives business users more flexibility by allowing them to configure subscription products dynamically in Sitecore Experience Commerce," shares Kautilya Prasad, Director of the Sitecore Experience Commerce practice at XCentium and architect of the Sitecore Experience Commerce Subscription plugin.  "XCentium is proud to be the first Sitecore partner to enable this capability on the Sitecore Experience Commerce Platform."
With the subscription plugin in business admins are now able to easily add subscriptions, without the need to task a developer. Using business tools, admins tag products that allow a subscription. Then the Product Display Page displays a subscribe and save option for products based on the tags.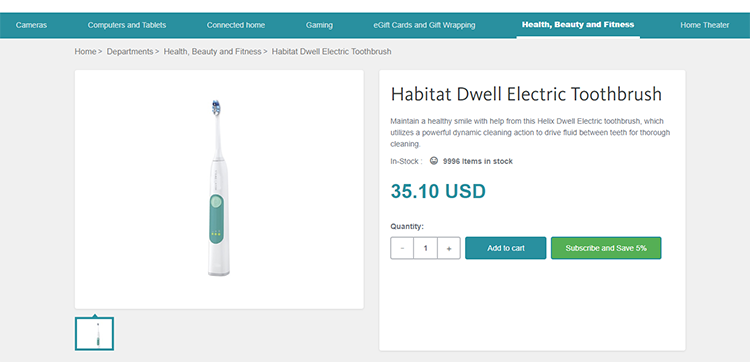 Ex. 1: Product Display Page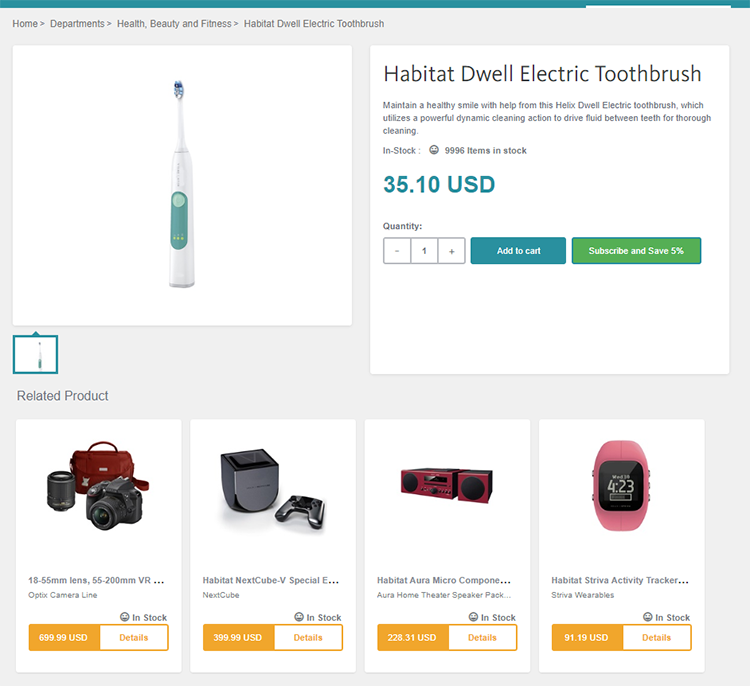 Ex. 2: Product Display Page with recommended products
When a customer wants to subscribe to a product, they will select the product and add it to the cart, where a subscription discount is offered. Pricing is defined per billing period. Phase two of the plugin will feature a fixed price option, as well as a discounted price when the subscription is paid in full up front.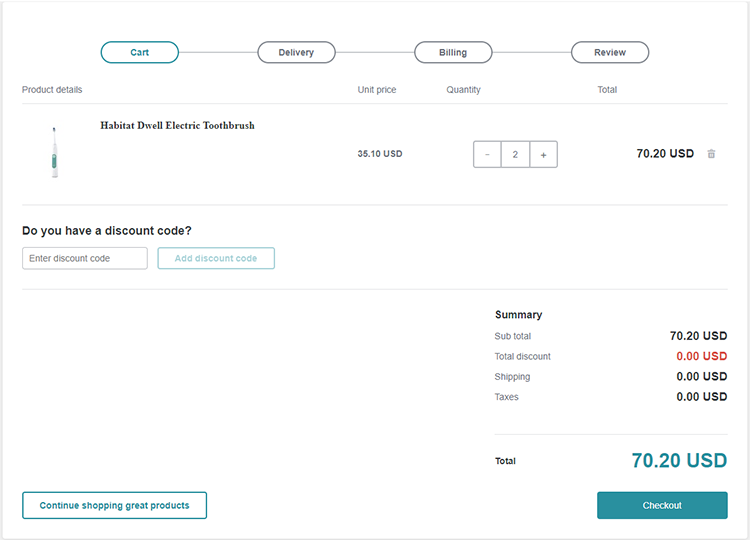 Ex. 3: The normal Sitecore Commerce cart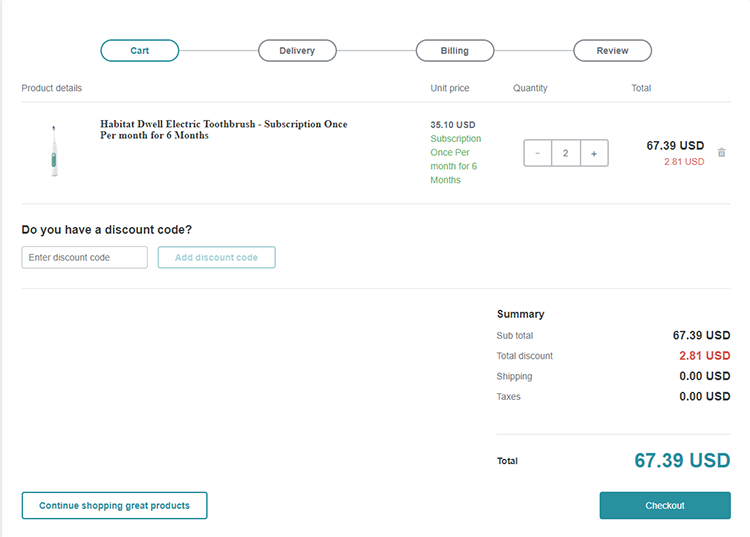 Ex. 4: The cart featuring product subscription
After the customer's subscription order is completed, the customer's credit card is authorized on the first purchase, is charged for the order as per business rules and then is charged monthly on the day of the month the subscription was initially ordered. The customer's credit card is stored in Braintree for future orders.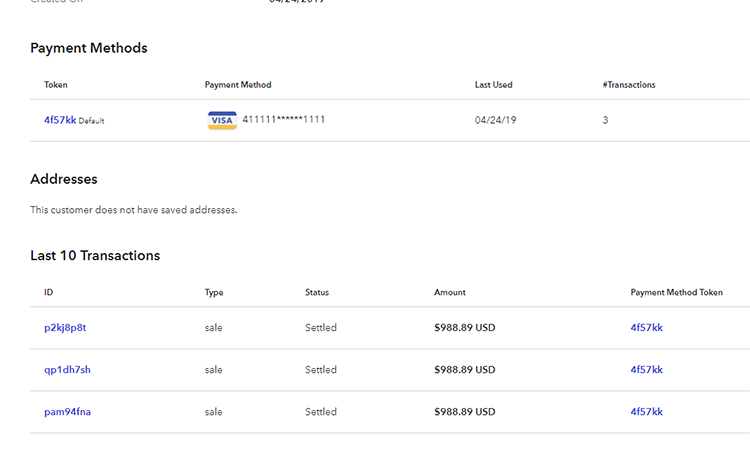 _Ex. 5: Payment history in Braintree
_
Subscription information like shipping, billing, items and frequency is extracted from the order and a new subscription entity is created to store subscription details. A minion runs every day and checks all the subscription entities in the system. When an order is due, the minion creates an order with the agreed upon discount. Braintree payments is authorized and charged with then order is completed. Subscriptions can be cancelled at any time.  A new order is created in Sitecore Experience Commerce after every term. The customers can see their order history with the subscription orders and can discontinue the future subscriptions. With a cancelation, customers will not be charged further and are not penalized for cancelling early.
"The Subscription plugin implementation fully leverages and showcases the power and flexibility of the Sitecore Commerce platform," shares Phil Bui, Vice President of Commerce at XCentium. "You can use all or only parts of the Subscription Commerce plugin solution. Your organization doesn't use Braintree? That's fine. Use our Braintree plugin as a template or a starting point for a provider implementation to the payment gateway of your choice. Need to further extend the rules around the subscriptions? Excellent, just extend the policy definitions that currently encapsulate the frequency and discounting for a product. Blending extensibility into a well featured plugin enables your organization to fulfill your business needs at ultimately lower cost and faster time to market.
Clients who are interested in learning how they can launch subscriptions as part of their Sitecore Experience Commerce strategy are encouraged to contact XCentium directly. In the future, XCentium will be releasing this Sitecore Experience Commerce Subscription plugin on GitHub. If developers would like early access to this plugin in exchange for feedback on ways to develop it further. To contact XCentium for either of these requests, please email info@xcentium.com